Citroen, having been established in 1919, have certainly proved that they can make top quality cars that last. They have always championed innovation and design in order to build cars that stand the test of time. When it comes to buying a used Citroen you really can't go wrong, but which are the best Citroens to opt for?
Here is a rundown of the top 5 Citroen models in the market:
C1
The Citroen C1 is a super stylish small car that is perfect for city driving. It benefits from being in the cheaper car insurance brackets and is in the zero-car tax range, thanks to low carbon emissions. All this makes it the ideal car for those on a budget or who predominantly drive around town or city.
The C1 comes with either a 1.0 or 1.2-litre engine, although regular drivers of the C1 will tell you that the small engine generally does not mean a loss of performance, and it seems that the C1 can even nip down the motorway at top speeds just like its counterparts with larger engines.
C3
Classed as a 'supermini' the Citroen C3 was built for those that wanted a more grown-up version of the C1 or C2. It's a small car, yet it is big enough to work as a family car. The C3 has a unique shape to it, which makes it stand out on the road. In terms of engine size, you are looking at either 1.2 or 1.6 litres, so you can get some power out on the road, making it an ideal car for around town driving or even for longer trips.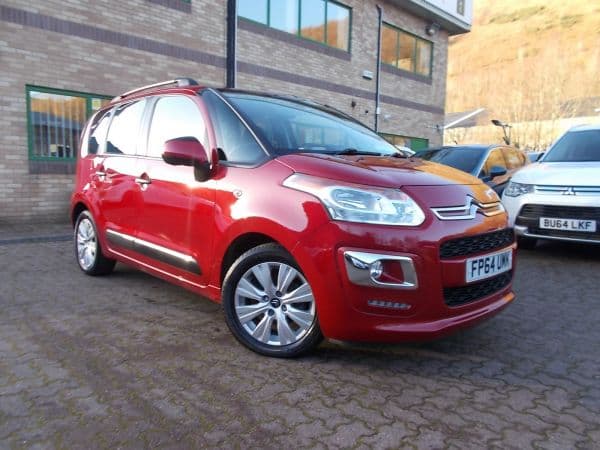 C4
The Citroen C4 is a small family hatchback, that offers comfort and style in one. This car is considered one of the safest on the market, scoring the maximum of 5 stars in safety tests and there are no compromises in terms of comfort internally. The drive is extremely quiet, thanks to sound deadening technology and the car has a very smooth ride. The engine will not struggle on the motorway either, making the C4 perfect for longer journeys.
Berlingo Multispace
The Berlingo is a 5 seater people carrier designed with the budget conscious in mind. The van-like shape of the car offers lots of internal space for both passengers and luggage. If needed, the seats can easily fold up too, to give you an impressive 3000 litres of capacity for storing luggage. The engine pulls very well, even when the car is loaded up and the car is very capable of cruising down the motorway at top speeds.
DS5
The DS5 is not branded under the Citroen badge as it is intended to be seen as a more upmarket car, but it is indeed built by Citroen. The shape is unique, producing a car that is a cross between an MPV, estate or hatchback and it also has an incredibly stylish interior. There is a range of 1.6 and 2-litre engines to choose from, with a choice of petrol, diesel or hybrid fuel. All in all, this car is a great car for taking out in longer journeys.
Honourable Mentions
Citroen DS3, DS4, C5, C4 Grand Picasso, C4 Cactus Hatch, C-Zero.